Best Value!Residential Proxies
Global IP resource provider
Use faster and more stable foreign IP proxy to grab data. Tabproxy Residential Proxies Network consists of
200M+ real Residential IPs

in every country and city across the world, supports

HTTP/S, SOCKS5

protocols,to meet your various needs.

Exclusive Proxy Pool
Real residential IP proxies in every corner of the world, ready to scale with your needs.
Save time and effort
Tabproxy's residential proxies respond in 0.6s. And if you get stuck, don't stress out – we have 24/7 support.
Never get blocked
Our rotating residential proxies come from real devices, so no worries about IP bans or CAPTCHAs.
Improved Security
Anonymity is the primary function of a proxy and is crucial for many businesses.
By using a proxy, all sensitive enterprise information is anonymized making it difficult to track

and reducing the risk of hacking and other breaches. Additionally, a proxy provides an extra layer of security for confidential data on clients partners investors employees research and development and other sensitive information keeping it protected from unauthorized access.

Get Started


Premium quality and stability
Indulge in hassle-free proxying with Tabproxy,
which boasts over 200 million residential proxies that support HTTP(s) and SOCKS5 protocols

. They respond in

0.6s

, have a

99.99%

success rate, and are ethically sourced from real mobile and desktop devices.

Get Started
No Logs Policy
We never track, share, or sell your data. Our Romania HQ also protects you with strong privacy laws.
Strong Encryption
Hide your location and scramble your internet traffic with industry-leading 256-bit AES encryption.
Large Server Fleet
Access your favorite content with our global servers across America, Europe, Africa, and Asia.
Top Proxy IP Speeds
Trustworthy Cheap Residential Proxies.99.99% Network Uptime, plus a real-time network status monitor
Largest Global Proxy IPs
The world's most popular proxy network platform is built of over 200+ million IPs from 195 countries
24/7 Support
Get in touch anytime over live chat or email. We guarantee a fast response in multiple languages.
Get Started
See What

Our Users Think

About Us
They know everything about the proxy services industry, hear what they have to say about Tabproxy.
During my use of Tabproxy proxy service, I have never encountered any lag or disconnection problems. Their service is extremely reliable and I have subscribed to their long-term plan to ensure my online security and privacy.
Emily Johnson
I can't recommend Tabproxy enough! Their customer support team is top-notch, and their proxies are incredibly fast and reliable. I've tried many other services, but none compare to Tabproxy.
Mark Thompson
Tabproxy is a game-changer when it comes to proxy services. The ease of use, compatibility with various devices and top-notch security measures make it the go-to choice for anyone looking for top-quality proxy services. I highly recommend it to anyone looking for reliable proxy services.
Peter Martinez
Using Tabproxy Proxy is very easy. I didn't know anything about proxy service before, but their customer service team was very patient and guided me to use a proxy, which made me feel very relieved and satisfied.
Sophia Lee
Choose the plan that works for you
Overcoming Prohibitions Verification Codes
You'll never have to fear being blacklisted again with our superior features. Take your pick from our selection of proxies spanning across 195 countries, and enjoy the convenience of creating sub-accounts and customizing your ISP target and proxy session type with just a single click.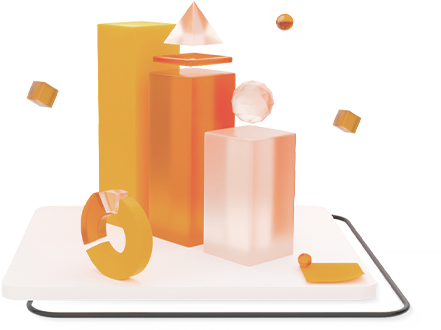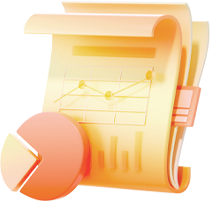 Faster Speeds and Bandwidth Savings
Most people assume proxies slow down internet speeds, and that's far from the truth. Our solutions can significantly increase speeds by caching often-accessed files and websites, as well as by removing advertisements while surfing. Our proxy servers can reduce the load on busy corporate networks,allowing them to be more efficient.
Get Started
Are Proxies Legal?
Proxies are legal in most parts of the world like the US and UK. Individual people,governments, and corporations use Proxies to protect sensitive information and prevent cyber attacks.However, in countries with highly restrictive internet laws, you're only allowed to use government-approved Proxies. It's always best to check local laws and regulations before traveling to a new country. Note: We don't condone using Tabproxy Proxies to break the law.Illegal activity is still illegal, even if you're under the protection of a Proxy.
Get Started
Tabproxy IP Pools
Worldwide Coverage
Free access to 200+ million residential IP resources in 195+ locations worldwide
Canada
U.S.A
U.A.E
Brazil
India
Vietnam
Japan
Korea
200M+
Residential IP resources
Canada
U.S.A
U.A.E
Brazil
India
Vietnam
Japan
Korea
FAQ
What is a Residential Proxy?



Our Residential Proxy Network consists of 200 million+ real household IPs in every country and city across the world, which allow you to see and be seen as any real user would regardless of your geo-location.
What are the benefits of using a Residential Proxy network?



Gain the ability to access and crawl sophisticated target websites that your business would not otherwise have access to because of location-based blockades. You'll be able to crawl, view information and collect data using real user IPs–see how your ads appear to consumers around the world, or what prices are being displayed to customers in another location. Send an increased number of concurrent requests meaning your data collection efforts will almost never be slowed down by proxies or target sites.
What can I use a Residential Proxy network for?



Learn more about how residential proxies are used from our Solutions pages for AdTech, Website Testing, Travel, SEO, and more.
Can I choose IPs by country and city?



Yes. Tabproxy's Residential Proxy Network has IPs in 195 countries and nearly every city on the planet.
Can I integrate Residential Proxies with any software?



Residential Proxies can be integrated into many relevant software solutions such as AdsPower, Apify, Multilogin, and more.
Is it legal to use Residential Proxies?



Yes, using residential proxies is completely legal. It is, however, possible to misuse them for illegitimate purposes and that's why we have a strict KYC process in place.
Which protocol types does Tabproxy support?



Support http, https and Socks5 proxy protocol
